One of the fastest growing aspects of analysis used by coaches around the world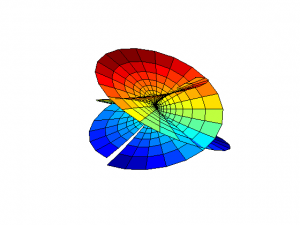 at ever lower levels (see the slate of apps available for your phone) statistics and analytics are changing both how we watch and coach the game.
Here are a few links to delve into to educate yourself about this few side of the game:
If you're looking for a place to start Richard Whittal's Counter Attack blog over at the Score is as good a place as any.  Providing a great overview of the analytics scene his weekly articles range pulling topics from the headlines and pointing in the direction of a number sources for even more in depth reading. His take on the Ronaldo vs Messi debate- "The Ballon D'Or and why objective player rankings are pointless – The State of Analytics" – a perfect example of what to expect.
StatsBomb is a site designed to mix good writing about sports with smart analytics, for the benefit of all mankind. Founded by Ted Knutson and Benjamin Pugsley, the idea was to provide a home to all the wayward analytic writing orphans, and give them three square meals a day and a roof over their heads.
Lofty goals but their handy guide to the multitude of acronyms used by the these number crunchers is most welcome.
The name may be simple and direct James' Blog but the depth of analysis is anything but.  James is grad student in glorious British Columbia and the one who brought TSR and PDO to football or soccer…. James focuses on "Predictiing Future Performance" especially of teams in the EPL and he seems to know of what he speaks certainly being among the most referenced analytics sites I've found.
11tegen11 takes an in depth look and promises to take us from watching a football match to seeing a football match. In English although the site does focus on the Dutch league articles no matter the subject have great depth and wide application.  A perfect example the current – "How to scout goal scoring talent?" is Ere Division focused but the principles could be applied to any league.
The guys over at American Soccer Analysis don't seem to take themselves too seriously to wit: Harrison Crow, Matthias Kullowatz along with Drew Olsen, banter weekly on our podcast about a sport played with a ball and mostly with peoples' feet, cleverly called "football." We focus on MLS and the US National Team, and how to apply statistics to a game that is so fluid. "Possession With Purpose" an excellent example of their focus on MLS.
Some other worth delving into: Soccermetrics Research a bold attempt to take analytics beyond the passionate hobbyist and monetize things and the Power of Goals an English based blog focusing on the EPL.