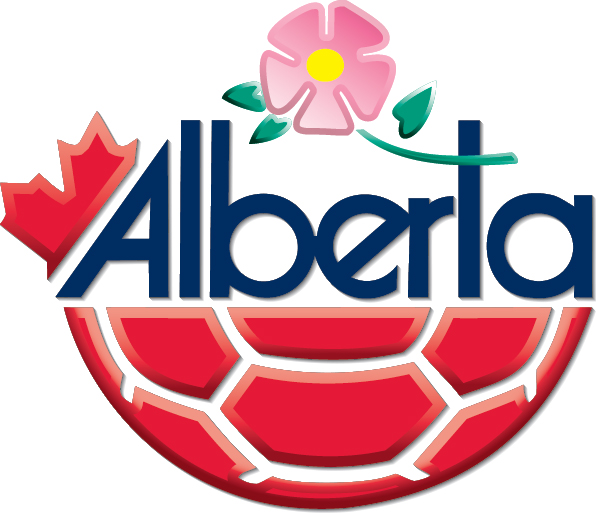 (March 31, 2014) – Edmonton played host to hundreds of youth futsal players this past weekend as the 2014 Alberta Soccer Servus Credit Union Futsal Provincial Championships took place at the Garrison Military Fitness Centre. Youth players from across the province competed in two different age categories at different tier levels: U12 and U14 – Tiers I and II.
This was the second year running for a Provincial Competition for Futsal, a form of soccer that has been extremely popular around the rest of the world for years and gaining in popularity and importance in Alberta. Futsal is played on a small sized artificial surface, without boards and with a weighted ball that differs from a regular soccer ball.
24 male and female teams from across the province participated in this weekend's championships.  Servus Credit Union was the title sponsor for Futsal Provincial Championships and representatives from Edmonton branches helped Alberta Soccer present medals and trophies to winning teams. Booster Juice once again was the presenting sponsor offering 2 for 1 coupons to all of our participants and also sponsored the Fair Play Award.
Results from this past weekend's competition were as follows:
Boys U12 Tier I
Gold: Villains Impact 02     Silver: Foothills 02      Bronze: Strikers         Booster Juice Fair Play: Drillers
Girls U12 Tier I
Gold: SWU Arsenal 02      Silver: Foothills 02 DA     Bronze: SW United       Booster Juice Fair Play: Foothills 02
Boys U12 Tier II
Gold: Fort McMurray Fury      Silver: Scottish       Bronze: Strikers         Booster Juice Fair Play: Scottish
Boys U14 Tier I
Gold: Foothills 00      Silver: Fort McMurray Fury       Bronze: Strikers X        Booster Juice Fair Play: Strikers Y
Girls U14 Tier I
Gold: SWU Millennium     Silver: Blizzard Olympic      Bronze: St. Albert Impact        Booster Juice Fair Play: Blizzard Olympic
Girls U14 Tier II
Gold: Fort McMurray Fury       Silver: RASC       Bronze: St. Albert Impact        Booster Juice Fair Play: SW United