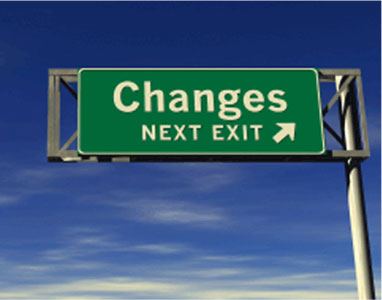 and We Have to Keep Up
Soccer more than any other sport as everyone knows, or they do now after the past four days, can be cruel.  The "best" team on any given day does necessarily win – yesterday's Olympic medal games saw it happen twice.
The United States squeaked by Japan 2-1 in the Olympic gold medal match while being outplayed for long stretches and escaping two legitimate calls for Japanese penalties. Previously in the bronze medal Canada despite being out shot 18-4 beat France 1-0 when their only shot on goal by Diana Matheson found the goal in the dying seconds of the game.
Solid goalkeeping, both Hope Solo and Erin McLeod made result saving saves, luck, both Japan and France found the woodwork but not the goal and "fortunate" officiating combined with solid mental and physical efforts saw two teams while not a match for their opponents on a technical level win in both games.
The two winners, Canada and the United States, are similar in their approach with both teams having historically taken a very direct, athletic, and (often very) physical approach to the game.  It is a game that has evolved from the highest level most have played outside of their national teams – the high substitution, high work rate, short season NCAA.  It's a game where endurance, hard work and direct play more often than naught is rewarded.
It is a style that is especially effective in single elimination games and tournament play because despite what we as coaches like to admit direct, physical high pressure soccer can pay winning dividends.
This approach to the game that has served both countries, but in particular the U.S. very well. The Americans have won every Olympic gold with the exception of one and additionally two of six world cup titles. For Canada the honours list is much shorter with today's Olympic bronze being added to a 2003 World Cup fourth place finish. The Canadians however have maintained a top ten world ranking for almost decade by beating the teams they should by playing direct and at times not so pretty.
Others have used the approach just as well – Norway, China and the previously mentioned U.S. captured 8 of 12 top four places in the first three World Cups.
Then things started to change subtlety at first but change none the less other more technically and skill oriented teams started to make their mark.
In the subsequent three World Cups since 2003 the Americans have held on to a top three spot but have not won, the Norwegians managed just one appearance (a 4th in 2007) and the Chinese have disappeared entirely. In their place the last three World Cup titles belong to Germany (2003, 2007) and Japan (2011) teams know not just for the incredible fitness but incredible technical ability and tactical prowess.
Add Sweden, Brazil (although they play a mixed Marta focused physical game and seem to have lost their way recently) and France to those top four finishers and one can see the women's game turning from one of domination by physicality to a much more skilled / technical approach.
The Olympic story is similar even with the Americans holding tightly to the gold. In the first two Olympic tournaments (1996, 2000) the U.S., China and Norway captured 5 of 6 medals. Since then while Americans have their maintained their hold on the gold Norway and China again have disappeared to be replaced by the more technique oriented Brazil and Germany, each with two medals and Japan with one. Canada, the outlier in approach has now grabbed one as well .
In league play or a series of games the weakness of the direct physical approach becomes more apparent.  The "one off" can still happen but the technical and tactical supremacy of the "better" team will more often find the right combination to winning. If Canada played France in a best of seven most would admit France takes the series. The reason because a team with a stronger technical foundation improves their chance of winning and reduces the chance of an upset.
Canada's national team coaches starting with Carolina Morace and now John Herdman have recognized this and realize as the game changes Canada must change our approach. Instead of playing for the upset win we need to work towards a style that improves our chances of consistently winning.
The result in the short time Herdman has been in charge has been disjointed but improved  as players become more and more comfortable and confident with the ball at their feet.  As their confidence has grown their ability to play out of pressure has risen as well but they still are prone to panicked clearances when under long spells of pressure. The message is clear however – we must be better technically if we wish to compete consistently.
Herdman is taking an active role in the U20 National team which is on its way to the U20 World Cup in two weeks and will be looking to instill this more technically oriented playing philosophy at ever younger ages as time goes by.
With eleven players on the Olympic roster either over 30 now or by 2015 the next three years will certainly see a number of changes to both the Canadian and US rosters (the US Olympic roster had eight players over 30) so the timing for regeneration and a new direction for both teams may never be better and it certainly is necessary.