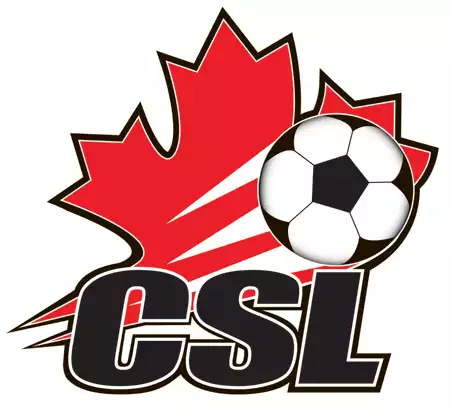 CSL release – TORONTO – Monday, May 12, 2014 – CSL president Vincent Ursini made it clear during an interview on TSN radio Sunday morning that his league has much to look forward to in the near term and beyond despite attempts by the Canadian Soccer Association during the past two years to remove the longstanding professional league from the Canadian soccer community.
"We look forward to working with the newly-formed American Soccer League and we have also been invited to consider another international opportunity elsewhere," said Ursini after explaining the CSL's position that the CSA's heavy-handed actions are certainly going to finish up in court.
"How is it possible for a league such as the CSL, a league that has contributed so many players to the national program to be de-sanctioned for reasons of making way for a lesser structure in this country." he said.
Responding to questions from program hosts Lindsay O'Connor and Peter Irvine on the International Sports Report, Ursini said the CSA has never explained what rule violations caused the recent expulsion of the CSL from its membership.
The CSL had earlier clarified that the league was never invited or required to attend a hearing to discuss any issues that might lead to expulsion. Such action by a national sports body is extraordinary and appears to be unprecedented.
The CSL kicks off its season as a private league with two divisions on Friday, May 23 following a number of pre-season exhibition encounters played during the past month. The next scheduled exhibition is at Earlscourt Park in Toronto's west end where North York Astros take on Toronto Croatia on Sunday, May 17, a 5 pm kickoff.
The emergency home solutions have been busy during the off season and it will all show up in entertainment value at their home games. For the home opener on Sunday, May 25 (at Esther Shiner Stadium vs Serbian White Eagles at 3.30 pm) there will be an opening mini game, a Challenge Cup competition at half-time, vendors stalls, shows and entertainment for an attractive and busy afternoon.
The Toronto Croatia first team experienced an unusual dry year in 2013 and were out of the championship final after finishing third in the standings, but the club's second squad made up for any loss of glamour with an outstanding first year, winning the Second Division, then going on to make a gallant attempt at the Second Division championship, losing 2-0 to Waterloo B in the final.
Toronto Croatia are so encouraged by the success of its reserve team that it has decided to invest even more in the development side of the club, arranging overseas affiliations with Orijent Rijeka Academy in Croatia and the Ferenc Puskas Football Academy in Hungary. Second team GM Igor Beram explains that players showing promise in Canada will be considered for an overseas trial.
Toronto Croatia home games are slated for the Hershey Centre this year and the first team opener is set for Saturday, May 24 against Burlington SC, a 7 pm kickoff, with the reserve team opener the night before on Friday, May 23, also against Burlington and a 7 pm kickoff.
Joe Scanlon, co-owner and president of Kingston FC would now like to see his promising reserve team take the honours in the Second Division and that may well be the club's focus following the relentless and successful game-by-game pursuit of the top division by the Kingston first team last year.
Kingston FC led early and never looked back while winning the CSL First Division in 2013 and the triumph was impressive with the eastern Ontario side came out on top in16 of the 22-games played, scoring 69 goals in regular season play – 17 more than the next highest and eventual CSL champion, SC Waterloo.
"Our goal is to build a stronger reserve division team, while maintaining or improving our already strong 1st division team. The reserve division players will be the first team players of tomorrow, and they will be well worth watching this season. We hope our fans will feel it worthwhile to take in both games," said Scanlon.
Three players from France showed up at a recent open practice and two were good enough to be invited to attend the main Kingston camp.They were Antoine Chassignoux, a goalkeeper and Nelson Galvinelli, a midfielder. Five others invited to camp included three from Ottawa – Ali Ercan, a midfielder, Frank Mboue, a striker and Antonios Assaad, a striker.There were three from Montreal – Diego Perna Alvarado, midfielder, Olivier Parizeau, defender and Justin Smith, midfielder.
Winstars Shooters, from the young talent-laden Winstars Academy and one of two new entries in the CSL Second Division, have appointed Mississauga native Michael Caccavo to captain the team in its inaugural CSL season. In making the announcement, academy director Bob Graham said: "Michael Caccavo is an excellent defender, has a passion for the game and represents all that Winstars stand for."
Winstars Shooters are included in a summer tour of Virginia and will play at the James Madison University on August 25.
The Canadian Soccer League will hold a Pre-season Press Conference the week of May 19.