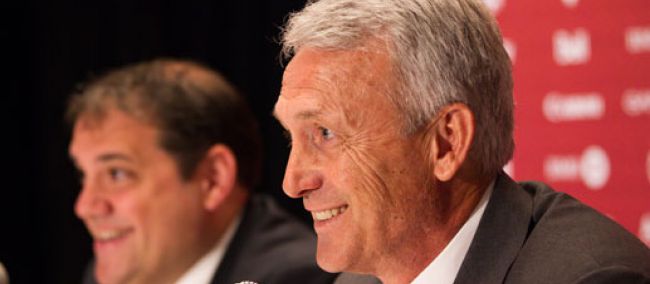 TORONTO – Canadian national head coach Benito Floro doesn't just approve of the recently announced 2016 Copa América Centenario – he believes an intercontinental "American Cup" should be played regularly.
"Yes, I like it," Floro told MLSsoccer.com earlier this week, when asked about the tournament. He added that he wouldn't mind seeing "a short American Cup" played on a regular basis immediately following the other continental championships.
The Copa América Centenario will feature South America's 10 national teams along with six sides from CONCACAF, but Canada's chances of qualifying for the competition are lower than others.
Read Daniel Squizzato's full story over at MLSSoccer.com