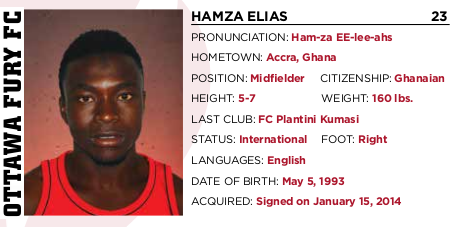 Considering the culture shock he is certainly still adapting to, Hamza Elias always seems to be smiling.
OK, culture shock might not be the right term. Let's go with climate shock.
The 20-year-old from Ghana, West Africa, left the capital city of Accra about a month ago, arriving in Ottawa midway through the Fury FC training camp when it was still a few degrees below zero and snowing.
Full Details from Chris Hofley in the Ottawa Sun