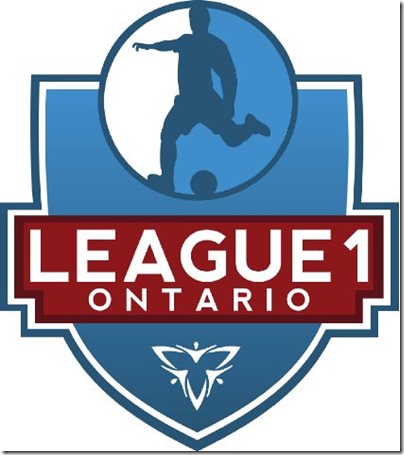 VAUGHAN, ON (Tuesday, April 8, 2014) — The Ontario Soccer Association announced the 10 organizations accepted into the inaugural season of League1 Ontario, the province's semi-professional men's league. Organizations were chosen through a standards-based application process.
"We believe that League1 Ontario is critical in following the Canadian Soccer Association's Strategic Plan which calls for provincial semi-professional leagues across the country," OSA President Ron Smale said.
"This league is designed to bridge a gap in Ontario's talented player pathway on the men's side," League1 Ontario Chairman Dino Rossi said. "To this point we have not been able to adequately address the needs of our top players once they have exhausted their opportunities at the highest levels of youth soccer. League1 will go a long way to correcting this issue."
The 10 League1 Ontario teams are as follows:
ANB Futbol, Durham Power FC,  Internacional de Toronto, Kingston Cataraqui Clippers, Masters FA, Sigma FC, Toronto FC, Academy Vaughan Azzurri, Windsor Stars and Woodbridge Strikers
Toronto FC Academy, Vaughan Soccer Club (home of the Azzurri) and Woodbridge Strikers Soccer Club are members of the Ontario Player Development League (OPDL) which will also launch in 2014. Durham Power FC is operated by Pickering Soccer Club, which is also a member
of the OPDL.
ANB Futbol, Masters FA and Sigma FC are OSA Recognized Non-Club Academies.
"I am very proud that, in our first year, this league will bring together several of the top organizations in the province, which boast some of Ontario's leading technical professionals," Rossi added. "There is consensus that League1 will always prioritize the advancement of our top domestic players and that young players will be given ample opportunities to develop and thrive."
League1 will kick off during the last weekend of May 2014. The location for the inaugural match and the teams that will take part are to be announced.
– See more at: http://www.ontariosoccer.ca/OSABlog/index.php/archives/9764#sthash.l9TFp6pm.dpuf