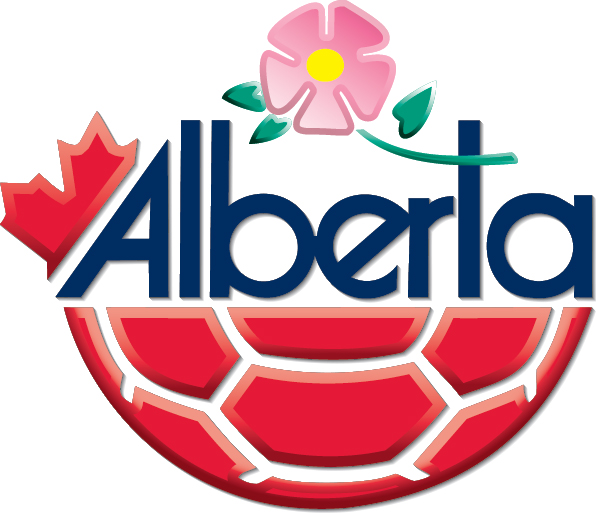 (March 24, 2014) The Alberta Soccer Senior Indoor Provincial Championships took place this past weekend with some games going down to the wire and guaranteeing excitement for all those in attendance. Calgary United Soccer Association, Calgary Women's Soccer Association, Edmonton District Soccer Association and Lethbridge Soccer Association were all valuable partners in helping us to host these competitions in four different facilities. The Pint Public House presented this year's Fair Play Awards to teams and also hosted Official After Parties in Calgary and Edmonton on Saturday night.
The Challenge Cup was an incredibly close and even competition and saw its final decided by penalty kicks. The championship looked to be headed to the Calgary Villains after a goal from Nigel Stebanuk until the last 10 minutes of the game when Sam Lam tied up the match at 1-1. Penalty kicks also didn't look to be the solution after the first five shooters solved nothing. The sixth kick taker for Scottish was decisive though and Edmonton Scottish brought home their fourth consecutive Provincial Championship.
The Jubilee Shield saw Edmonton Northwest United return to Provincials looking to break Edmonton Victoria's Provincial Championship winning streak. The two teams battled it out in the Semi-Final with Northwest United solidifying victory early in the match despite a comeback scare from Victoria. Calgary's SWU Saints earned a berth in the final after hard fought games against Edmonton Angels and the FSC Mustangs. The Saints battled hard in the final against a very determined and hard working Northwest United team but came up short in a 6-1 loss.
The Masters and Classics Major competitions saw Edmonton Victoria and Edmonton Green and Gold Classics once again claim Championship victories despite good fights put up by their opponents in their final matches.
Results in all competitions were as follows:
Challenge Cup
GOLD: Edmonton Scottish SILVER: Calgary Villains  BRONZE: Calgary Callies  Fair Play: Drillers
Jubilee Shield
GOLD: Northwest United SILVER: SWU Saints  BRONZE: FSC Mustangs  Fair Play: FSC Mustangs
Men Premier
GOLD: KC Trojans SILVER: Calgary Sportif  BRONZE: Croatia Dinamo Fair Play: Calgary Sportif
Women Premier
GOLD: Angels Scottish  SILVER: NSD Panthers  BRONZE: Xavier Academy Fair Play: Angels Scottish
Men Tier I
GOLD: Drillers  SILVER: Bumblebee FC  BRONZE: E&C United  Fair Play: CFTC Phoenix
Women Tier I
GOLD: EMFC United  SILVER: Angels Scottish  BRONZE: Cochrane Rangers Fair Play: Angels Scottish
Men Tier II
GOLD: FC Albania  SILVER: Lethbridge Alumni  BRONZE: Pass FC  Fair Play Award: Coaldale FC
Women Tier II
GOLD: TRUC Eagles  SILVER: EF Ice  BRONZE: Royals FC Fair Play: TRUC Eagles
Men Tier III
GOLD: Ardrossan Strikers SILVER: Evolution FC  BRONZE: Sparta FC  Fair Play:
Women Tier III
GOLD: FC Magic  SILVER: Blizzard  BRONZE: Westwinds  Fair Play:
Masters Major:
GOLD: Edmonton Victoria SILVER: Edmonton Scottish BRONZE: Calgary Callies   Fair Play: Lads Dacia
Classics Major
GOLD: Green & Gold  Silver: Angels  Bronze: Tsunami  Fair Play: Tsunami
Masters Premier
GOLD: Edmonton Scottish  SILVER: Serbian  BRONZE: FC Slavija  Fair Play:
Classics Premier
GOLD: ASC Elite   SILVER: SW Shevas  BRONZE: Rangers  Fair Play: