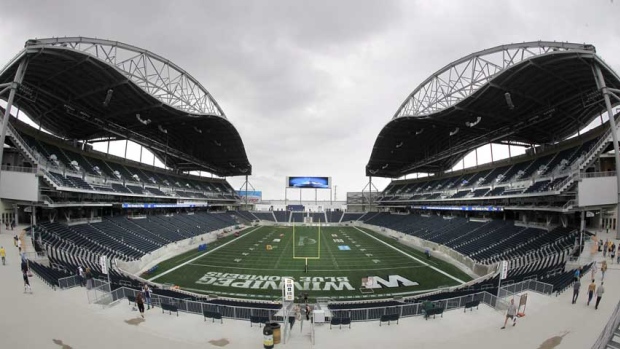 Investors Group Field has avoided a red card over design problems less than four weeks before a Canada-U.S. women's soccer game.
The "friendly" will go on as planned May 8, according to both the Canadian Soccer Association and stadium officials.
"Everything is on schedule for our match. We're looking forward to bringing this international match to Winnipeg," said a spokeswoman for the CSA.