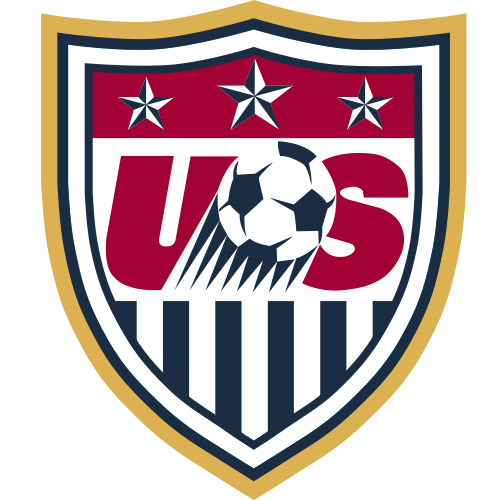 CHICAGO (April 30, 2014) – U.S. interim head coach Jill Ellis has named 22 players to the U.S. Women's National Team roster that will travel to Winnipeg, Canada, for the May 8 match at Investors Group Field. The game will be shown live on ESPN3 and espnW.com at 8 p.m. ET (7 p.m. local).
Investors Group Field, which opened in 2013, is located on the University of Manitoba campus and is home to the Winnipeg Blue Bombers of the Canadian Football League. The stadium features an artificial field and has a capacity of just over 33,000. It is one of six venues that will be used for the 2015 FIFA Women's World Cup.
"With World Cup qualifying in less than six months, each game against a quality opponent is significant for this group, but no question  playing Canada in Canada stirs the emotions and gives it greater meaning," said Ellis. "We have been scouting the NWSL games, and we have some injuries, so I think the roster is indicative of some of the top performers playing in the league at the moment. I am looking forward to getting the group to Winnipeg and having a few days of prep before the match."
The roster includes 18 players currently in the National Women's Soccer League (NWSL) in addition to all three Americans – Christen Press, Whitney Engen and Meghan Klingenberg – who helped Tyresö of Sweden advance to the UEFA Women's Champions League Final with a 3-0 victory this past weekend against Birmingham of England in the second leg of the semifinal series. The trio will join their NWSL clubs following the Champions League Final against holders Wolfsburg of Germany on May 22 in Lisbon, Portugal.
The U.S. roster includes three players from Seattle Reign FC, which currently sits atop the NWSL standings, as well as three players from FC Kansas City, the Washington Spirit and Sky Blue FC. There are 21 professionals on the roster plus rising college senior Morgan Brian, the 2013 MAC Hermann Trophy winner at Virginia who is up to 10 caps in her young international career.
Two players return to a U.S. roster after extended absences in goalkeeper Ashlyn Harris, as well as former Under-20 and Under-23 international Allie Long, who is off to a fine start with Portland Thorns FC. Long, who is tied for second in the league in scoring with three goals, came into one event under Pia Sundhage in 2010, but did not earn a cap.
In addition, Ellis has given a first senior team call-up to Portland Thorns FC defender Nikki Marshall, a former Under-20 and Under-23 international who was a member of the USA's 2008 FIFA Under-20 Women's World Cup championship team along with two other players on the roster, Meghan Klingenberg and Sydney Leroux.
Additional Notes:
Ellis will name 18 players from the 22-woman roster to suit up for the match.
The U.S. Women's National Team has launched its own Instagram account. Fans can now follow the U.S. Women's National Teams exclusively athttp://instagram.com/ussoccer_wnt.
The U.S. WNT opened its 2014 campaign with a 1-0 win against Canada on Jan. 31 in front of 20,862 fans at Toyota Stadium in Frisco, Texas. Sydney Leroux scored the game's only goal and the USA improved to 47-3-5 all-time against Canada.
The U.S. and Canada have faced each other once before in Winnipeg, but that was almost 24 years ago, with the USA posting a 4-1 victory on July 27, 1990.
The match in Winnipeg will mark the fifth between the two teams in Canada. The most recent match between the neighbors on Canadian soil came on June 2, 2013, a 3-0 U.S. victory at BMO Field in Toronto.
Several injured players were unavailable for this match, including forward Alex Morgan, midfielder Kristie Mewis, midfielder Megan Rapinoe and defender Rachel Van Hollebeke.
Defender Crystal Dunn returns to the roster and will be looking to see her first international action of the year after being sidelined with an ankle injury.
U.S. goalkeeper Hope Solo comes into the match having allowed just one goal in three NWSL matches to date, tied for best in the league. With 70 shutouts, Solo is one away from tying Briana Scurry for first on the USA's all-time shutout list.
U.S. Women's National Team Roster By Position
GOALKEEPERS (3): Ashlyn Harris (Washington Spirit), Jill Loyden (Sky Blue FC), Hope Solo (Seattle Reign FC)
DEFENDERS (9): Stephanie Cox (Seattle Reign FC), Crystal Dunn (Washington Spirit), Whitney Engen (Tyresö), Meghan Klingenberg (Tyresö), Ali Krieger (Washington Spirit), Nikki Marshall (Portland Thorns FC), Kelley O'Hara (Sky Blue FC), Christie Rampone (Sky Blue FC), Becky Sauerbrunn (FC Kansas City)
MIDFIELDERS (6): Morgan Brian (Virginia), Lauren Holiday (FC Kansas City), Julie Johnston (Chicago Red Stars), Carli Lloyd (WNY Flash), Allie Long (Portland Thorns FC), Heather O'Reilly (Boston Breakers)
FORWARDS (4): Sydney Leroux (Seattle Reign FC), Christen Press (Tyresö), Amy Rodriguez (FC Kansas City), Abby Wambach (WNY Flash)