The Ottawa Fury FC today announced Marcel DeBellis, a 22 year old Canadian as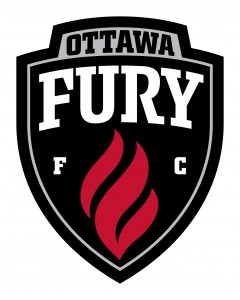 the club's first goalkeeper signing bringing the current roster up to nine while adding their fourth Canadian.
The former Benfica U19 keeper joins the club after an impressive showing at the Open Tryout in November. DeBellis, who spent last season with Italian Serie B side Ascoli, has agreed to a one-year contract pending international transfer.
"I am very excited to be joining Ottawa Fury FC and returning home to Canada after playing in Portugal and Italy," said DeBellis. "I am looking forward to growing as a goalkeeper with Marc, David and the rest of the staff. The organization is getting a determined goalkeeper who will always be right behind his team. I can't wait to get started and meet all the Fury FC supporters."
DeBellis, 22, is a 6'3 goalkeeper who split the 2012/2013 season between Italian Fourth Division club AC Bellaria Igea Marina and Serie B side Ascoli. He has spent the last four years developing his game in Italy that also included seasons with Trento Calcio and Vincenza Calcio.
"Marcel will definitely push for the number one position," said Head Coach Marc Dos Santos. "We had great information about him and he was able to confirm and show all of his qualities during the Open Tryout. He will certainly grow and help the club going forward."
Born in Oakville, ON, DeBellis first made the move to Europe in 2008 signing with Portuguese powerhouse Benfica and suited up for their U20 squad. Prior to his European odyssey, DeBellis developed with Erin Mills Soccer Club and won Provincial and National gold medals with the club in 2005.
At the moment, the Fury FC updated roster for the 2014 season is as follows:
Goalkeeper: Marcel DeBellis
Defenders: Ramon Soria, Omar Jarun, Andrés Fresenga
Midfielders: Nicki Paterson, Richie Ryan, Mauro Eustaquio
Forwards: Oliver Minatel, Carl Haworth
Ottawa Fury FC open their inaugural season against the Fort Lauderdale Strikers on April 12 before hosting Minnesota United FC in their home opener on April 19.